Heini van Beurden is a psychologist specialized in working with internationals and expats. She has experienced the difficulties of expatriating herself and can offer you an understanding, non-judging, safe space to express your thoughts.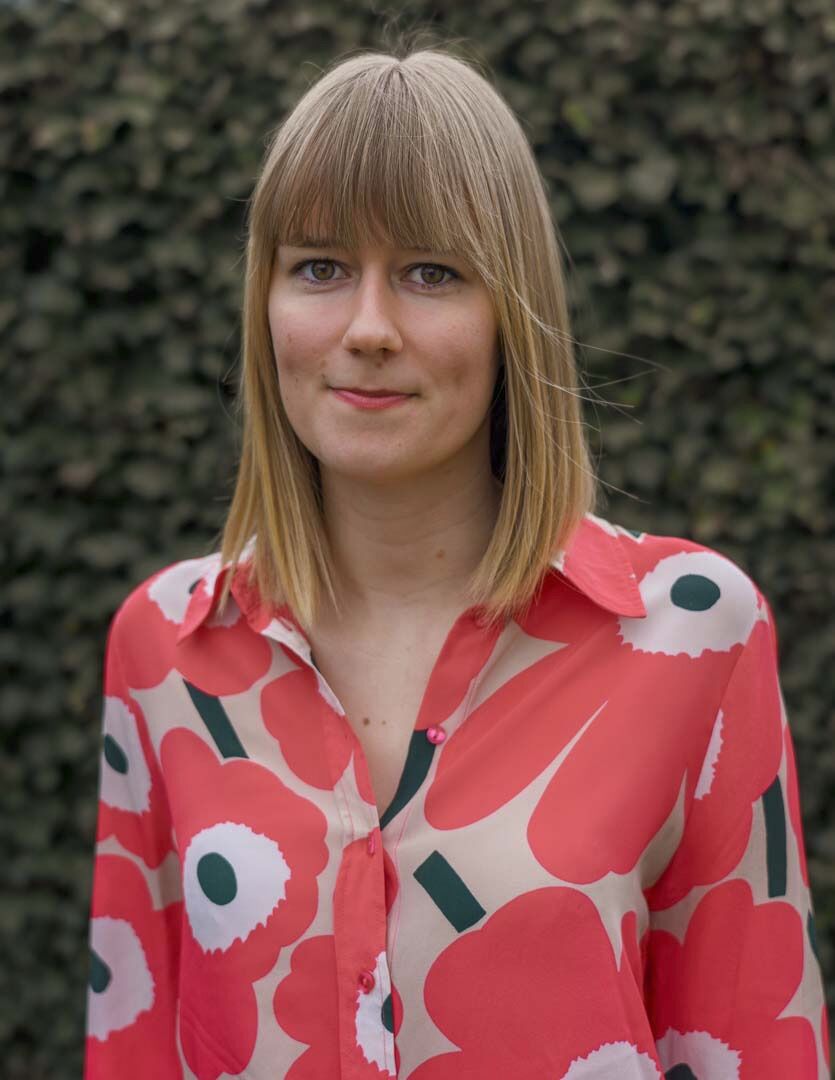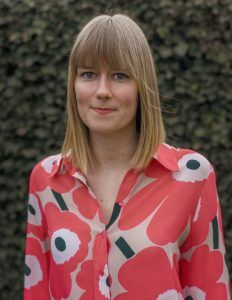 Heini's story
My journey as a psychologist started on a fairly ordinary day in school. I was about to finish basic education and I had to fill in a career survey to get some clarity for what I wanted from my future and this is when I first discovered psychology. Something just clicked in my head and I knew what I was meant to do. Fast forward years of school, studies, and hard work and here I am – exactly where I need to be.
I did not choose psychology to fix myself – or others. I chose it to understand our behaviour, our emotions and our thoughts and how these all come together. In my work my most important goal is to understand and to make connections; to find out why we do what we do and how this affects our lives. I will help you see the connections between your emotions, thoughts and behaviour. Together we make the changes that need to be made for you to live a happy, fulfilling life.
I was born and raised in Finland excluding a couple of my early years spent in Singapore. When I finished high school I moved to the Netherlands and have lived here ever since. This experience of being surrounded by internationals has taught me more about life than I would have ever imagined. I have truly grown to be open minded, non-judgemental and understanding. Being a psychologist for the international community has really opened my eyes to different ways of life. For me it is an honour to hear your story and to be a part of it.
My way of working is based on a lot of principles from cognitive behavioural therapy. I work in a client centered way where you can take the lead in what you want to discuss in the sessions and I will be there to offer support and guidance during the process. I offer empathy and acceptance, but will not give you my opinions or make decisions for you. However, I will help you build the tools for making decisions on your own. I strongly believe in the power of finding the right therapist that fits your personality. This bond between the therapist and the client is the most important tool for success in the process.
Warm regards,
Heini van Beurden, MSc
English & Finnish speaking psychologist
Co-founder & Co-owner of Untangled Psychology
Heini van Beurden is a psychologist specialized in working with internationals and expats. She has experienced the difficulties of expatriating herself and can offer you an understanding, non-judging, safe space to express your thoughts.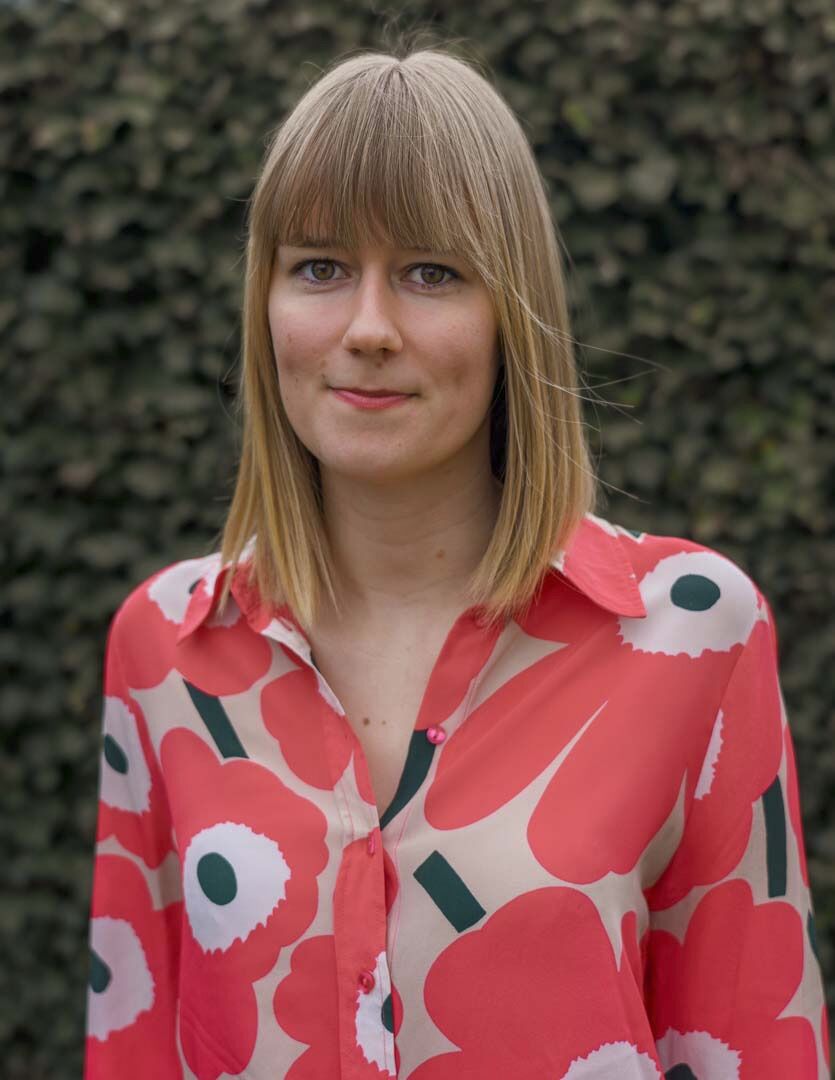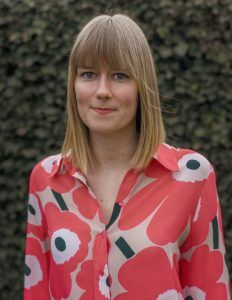 "For me it's an honour to hear your story and to be a part of it."
"I've really benefited from the services offered by Untangled Psychology, and especially from Heini. I started during a difficult time when there were issues in all aspects of my life - work, home, family and personal. In our sessions we untangled the mess and identified core issues. I found it especially helpful that Heini set the bar high for mental well-being during a time I was focussed on survival. She also identified other resources and services for me, which gave me the push needed to advocate for myself with my doctors. The difference in my life from when I started therapy and now is night and day, and I couldn't be happier with how it went. I used to feel exhausted, hopeless and defeated but now I'm having pleasant days and my worries are so manageable."
"I have been struggling with some topics in my life and having regular meetings with Heini from Untangled Psychology has helped with them. Discussions with skilled therapist helped me to encounter my problems with new perspectives and I have been able to take it more easy and not to be so demanding to myself. Starting the therapy was not very easy for me, but from the beginning Heini was respectful and trustworthy, which made it much easier for me."
"I came to Heini months ago, very overwhelmed with my life. Heini provided a very safe space for me to navigate my thoughts and feelings and get a much better understanding of myself. She helped equip me with tools I believe will have a lifelong impact on how I navigate negative experiences. I am so grateful I was immediately able to get the help and support I so clearly neglected for a long time."
"As I was going through a tough situation with my family and friends, I realised I needed to talk to someone to help me unpack my feelings and learn some emotional literacy. I wanted to be able to process and understand my feelings and be open with my family, and within my relationship. I reached out to Heini and received a reply in no time. I chose Untangled because of the international background that convinced me that my background would be understood. While I was nervous before my first meeting, Heini's sensible and charismatic demeanour never made me feel uncomfortable. As I recounted my jungle of thoughts, Heini picked up and highlighted some of my anxiety mechanisms, giving me tools to approach these. Talking to Heini allowed me to learn to understand my feelings, and find ways to communicate them better, making me more open and communicative within my relationships."
"Sessions with Heini have helped me to understand myself a lot better and to exactly untangle my own thoughts as I struggled to understand them to be able to direct myself and reflect. I am very glad to have found Untangled Psychology and especially Heini, she made me feel very comfortable to talk and share, I felt very cared for and listened to. Very importantly, I always felt much stronger and confident after my sessions with Heini, while I first came feeling vulnerable and confused. As a result of my therapy, I got to understand myself a lot better and also understand the nature of my thoughts, how to care about myself and others and I generally feel stronger and happier."
"Heini's soothing personality helped me immensely in talking about my issues. I felt that my problems were being heard without any misunderstandings which were vital in discussing interesting and useful tactics for solving these issues. Communication was flawless and I noticed improvements in myself early on itself. I overcame the issues I came for very quickly in addition to other underlying issues. I thank Heini wholeheartedly for making me a better worker, and a better person in general."
Education:
BSc – International Bachelor in Psychology – Leiden University, The Netherlands

MSc – Clinical Psychology – Leiden University, The Netherlands

ISST Approved Schema Therapy Training – 40 Hours – Schematherapie Opleidingen
ISST Approved Group Schema Therapy Training – 24 Hours – Counselling Pastoral Trust
ISST Approved Schema Therapy and working with Couples Training – 12 Hours – Schematherapie Opleidingen
NIP Psychologist ('PSYCHOLOOG NIP') – Nederlands Instituut van Psycholoogen 'Dutch Association of Psychologists' (NIP) nr. 234873
AGB-code: 94067614