Kristine Asferg is a multicultural psychologist with a passion for mental health and community. She is open-minded, warm and brings a welcoming approach to therapy.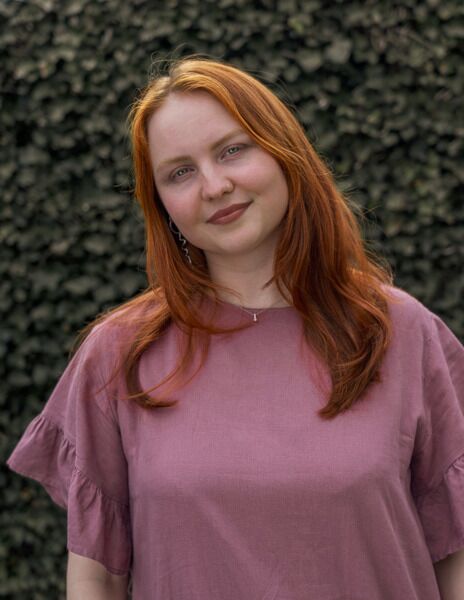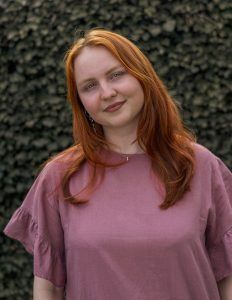 "My goal is to support you by untangling your thoughts, understanding your behaviours and giving you the tools to better manage daily life"
Although I was originally headed for a career in biochemistry during school, it is actually no surprise to me that I have ended up in a completely different part of 'town'. Somehow it just never seemed quite right and it was not until I was working with people on a daily basis, that I knew I wanted to change direction completely. So I ended up on this path through the road less travelled, to get where I am now and for that I can only be grateful. Now I often think back and wonder, had my schools offered classes on psychology in kindergarten, I would probably have gotten here sooner!
Community has been the cornerstone of my career, having been an avid volunteer for many years myself. Through these experiences, I have been a part of so many different communities, that I otherwise would never have come across. This has fostered a more open-minded and non-judgmental attitude within myself, which is now essential to the way I approach therapy.
I am Danish but an international at heart, having grown up abroad and moved around a lot during my life. The international community has always been my home, no matter which corner of the world I have lived, be it Bangkok, Copenhagen or Kuala Lumpur! This means I am culturally sensitive and I share many of the experiences that you will have too. Our common ground is a great platform for empathy to blossom.
I use a range of techniques in therapy which I specifically tailor to the clients needs. My hope is that clients can feel welcome, heard and understood with me, as I am patient, warm and have an old soul.
I want to make space for your peace and for more joy in your life. Whilst I cannot give you all the answers, I can help give clarity when everything seems like one big rain cloud.
Warm regards,
Kristine Asferg, MSc
English & Danish speaking psychologist
Co-founder & Co-owner of Untangled Psychology
"Going to therapy has been one of the best decisions I´ve made in my life. After starting therapy with Kristine, we unpacked a lot of things I was not aware of. I realized how interconnected different aspects of my life and self were and how much they influenced each other. Unpacking trauma and deep wounds is never easy, especially with someone you don´t know, but Kristine has always been very sweet, empathetic and compassionate with me. Our sessions were one of the things I was most excited about in the week because I felt seen and understood when sharing how I felt. No matter how uncomfortable I felt about something, she was able to give me that space. Going on an emotional rollercoaster in a safe space or just having a fit of laughter with her has made me feel safe and secure in my healing journey because I had a great professional who connected with me on a human level."
"I first came to Kristine after struggling with my mental health. I had never had this sort of experience before so therapy was totally new to me. Kristine made me feel very comfortable from the start and made sure I felt able to discuss my experiences and issues. I saw her regularly over the course of a year and I can confidently say I have made such progress that I no longer feel the need to be in therapy, which is of course the biggest compliment and success! My sessions with Kristine not only gave me a safe space to voice my feelings but also taught me valuable skills which I can now take forward and use myself. I would highly recommend Untangled Psychology to anyone seeking therapy!"
"Working with Kristine has been a very pleasant experience. She has shown a lot of empathy and understanding during each session, a quality you look for in a therapist. She helped me situate and navigate my emotions as well as to build the foundations to have better confidence. Overall, although there are times when the sessions are emotionally draining, I have finished my therapy feeling proud of the progress I've made, and very satisfied."
"As I felt like I hit the bottom of stress and burnout a few months ago, Kristine really helped me move through it and find a balance by getting to know my boundaries and needs. She helped me to understand my needs have value, after I dismissed them for too long and my body left me helpless with a panic attack. She helped me to tune in and listen internally instead of always being caught up in external noise that also led me to overthinking. I am really thankful for having met and had Kristine for half a year, after which I feel more confident, less anxious together with knowing myself a lot better. And I am thankful for how Kristine listened through each session and found a way of adapting each session to what I was in need of."
"I decided to start talking to Kristine at a moment when I felt overwhelmed by work, personal projects and by the lack of social interactions. My partner and I, we were also about to have a baby girl in a few months, and I had promised myself that I would work a bit on me before the baby comes in order to be prepared and to be a good father. Starting therapy was difficult as I had to overcome my scepticism and my reluctance to it. Where I am from, there is a bit of stigma on people that go for psychotherapy, and that probably also contributed to my reluctance. Looking back, I can tell that it was one of the best decisions I ever made. I was constantly dealing with work pressure (as well as self-imposed pressure) and had the feeling that I am not good enough for my role. Therapy is journey of self-exploration. Kristine guided me throughout this journey and helped me understand the emotional processes behind my feelings, as well as how to deal with them. The pressure is still there from time to time and sometimes comes with intense emotions. However, I do know where my emotions come from, and have more tools to help me deal with them and control how I react to adversity. In one of the sessions, Kristine told me something that really stuck with me: that we are not born to work and fulfil tasks, but we are born to give and receive affection. Thus, I told my grandma that I love her and that I am proud of her (for the first time) before she passed away and I hope she is aware of that wherever she is. And up to now, not a day went by without telling my daughter that I love her. I am proud of myself. And that is what the therapy sessions with Kristine brought to me. I am really thankful for that."
"My experience with Kristine as a therapist was very positive. From the moment I walked into her office, I felt comfortable discussing issues I had never talked about with anyone. In the past, I had been to other therapists, where I often dreaded going because I felt the focus was on the negative. With Kristine, I was able to discuss and work on very difficult issues and left feeling empowered with practical tools I could implement in my daily life. Kristine is very empathetic and understanding and always gave me space to reflect and express myself. I struggled with perfectionism and self-worth and going to Untangled Psychology helped me see myself from a new perspective, have more compassion with myself, and gain a more positive outlook on life. I have recommended Untangled Psychology to my friends and would recommend it to anyone who is looking for professional help and a safe space to work on and improve their mental health."
Education:
BA – Social Sciences (Psychology and Anthropology) – University College Utrecht, The Netherlands
MSc – Psychology (Conversion) – University of Stirling, Scotland
MSc – Clinical Psychology – Newcastle University, England
ISST Approved Schema Therapy Training – 40 Hours – Schematherapie Opleidingen
ISST Approved Group Schema Therapy Training – 24 Hours – Counselling Pastoral Trust
ISST Approved Schema Therapy and working with Couples Training – 12 Hours – Schematherapie Opleidingen
Member of Nederlands Instituut van Psycholoogen 'Dutch Association of Psychologists' (NIP) nr. 235161