This document contains important information about the terms and conditions of the services provided by Untangled. It is important that you read and understand this before agreeing. For any questions do not hesitate to contact us for clarifications.
Procedure: The treatment will start with an intake/initial consultation. During this meeting we will discuss your reasons for seeking help and your goals and expectations for treatment.
Confidentiality: We understand that during treatment private and sensitive information is often shared. All of our services are strictly confidential. All of the information that you share with us will remain between us.
Overriding confidentiality: There are a few situations where information may be shared with others, namely:
(a) Supervision and intervison: There may be times when I consult with outside sources about cases. In these cases, no personally identifiable information will be used to discuss this case. However, discussion topics will be used in order to ensure that I am getting and giving the best assistance possible. The persons with whom I discuss cases are legally bound to keep information confidential.
(b) You should be aware that I practice with other mental health professionals and that I employ administrative staff. In most cases, I need to share protected information with these individuals for both clinical and administrative purposes, such as scheduling, billing and quality assurance. All mental health professionals are bound by the same rules of confidentiality. All staff members have been given training about protecting your privacy and have agreed not to release any information outside of the practice without the permission of a professional staff member.
(c) You give us a written consent to share certain information.
(d) We are ordered to break confidentiality by the court of law.
(e) There is information of such gravity that confidentiality cannot be maintained. This could mean for example that we find that you or someone else is in imminent danger.
In these situations (c-e), we will normally first try to speak with you before breaching confidentiality.
Privacy: We are obliged by law to create and to keep a file where we collect the data necessary to provide good care and services. The law requires us to keep this file for 15 years. It is your right to ask for a copy of this file. If you find inaccuracies in this file you can ask to change or supplement this information in the file. If you disagree with the information in the file you can ask to add your own statement to the file. It is your right to ask to (partially) destroy the file. We will comply with your request unless we believe that by doing so we might harm the interest of others, for example your partner or children. In this case we may (partally) reject your request. Please read our complete privacy statement here.
NIP code of conduct: We follow the code of conduct from NIP.
Emergency care: We cannot provide emergency care. In case of an emergency contact your GP (huisarts), the nearest emergency room or call 112.
Gifts: We cannot accept or request any gifts from you. This way we can ensure that the boundaries of the therapeutic relationship are kept.
Social media policy: We would appreciate it if you would want to leave us a positive review on Google or other rating sites. This helps us grow and helps other people find and trust us. However, please keep in mind that this might compromise your confidentiality. It is good to be wary of what information to share in such a review. It is possible to leave a general review without sharing too much personal information. Untangled has official social media sites on Facebook, Instagram and LinkedIn. You can follow us through these medias if you would like to. We will not accept "friending/connecting" on our personal social media sites from current or former clients as this may compromise confidentiality and the professional boundaries of the therapeutic relationship.
Contact: We prefer contact via email. We always try to answer your emails within one working day. We cannot guarantee to answer your phone calls immediately as during working hours we give our attention to the sessions with clients and block all other distractions. Please leave a message and we will return to your call as soon as possible. You can send us a text message/WhatsApp, but we do not recommend using this method for anything confidential as privacy cannot be assured.
Complaints: If you have any complaints about counselling and/or our actions we would appreciate it if you would voice this during the sessions. This may be a misunderstanding which can be solved by talking. You can also schedule a separate session with us, free of charge, to voice any concerns. You can also write a written complaint to info@untangledpsychology.com. We will respond to this in writing. Another option is to submit your complaint to an independent complaints officer from P3NL, where they will assist you with your complaint.
Safety: We cannot admit you to the session under the influence of any substances. The session will also be terminated if you act aggressively towards us. In these cases you will be fully responsible for the payment of the session fee.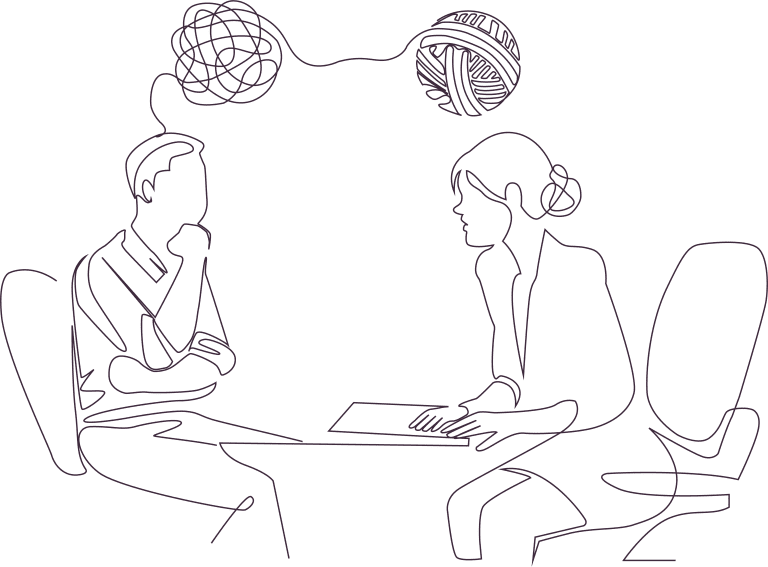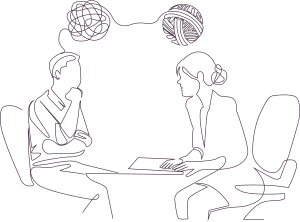 Payment conditions
Payment policy: We will send you an invoice for the session within a week of the appointment. The payment is due 14 days from the date of the invoice. If you fail to pay within 14 days any further sessions will be suspended until payment is fulfilled.
Failure to pay: In case the invoice is not paid within 14 days an interest of 10% and any extra administration fees will be added monthly until the payment obligation is met. A payment reminder can be sent when the original invoice is due. In case the invoice is not paid within 14 days of the reminder collection measures can be taken. All costs related to this will be added to the invoice.
Cancellation policy: You can cancel or reschedule your appointment for no charge a minimum of 48 hours in advance. Cancellation less than 48 hours prior to the appointment results in 100% charge of the session fee. No show results in 100% charge. Unfortunately, we cannot admit you to the session if you are more than 15 minutes late as this counts as a no show. Please note that cancellation/no show fees are not covered by insurances.
Insurance coverage: We do not currently have contracts with insurance providers. We are a private practice which means that you will cover the sessions and seek for potential reimbursement yourself. You are fully responsible for the payment of the sessions yourself. This does not mean that no insurances will cover our care. If you want to use insurance to cover the sessions it is wise to know their terms for coverage (how much reimbursement, how many sessions, is referral needed etc.) before the start of the treatment.
Fees: The fee applies for a standard 50 minute session and 10 minutes of indirect time (time we spent on contact outside of sessions, preparations, notes etc.). Any extra time needed will be agreed upon beforehand and charged per 15 minutes. The session fee will be corrected yearly for inflation.

Sliding scale fee: If we have agreed on a lowered fee based on your financial situation you are required to let us know if your financial situation changes. Such change can include, but is not limited to, employment status, external support and insurance coverage. A sliding scale fee may be corrected based on changes on your financial situation